Doing a juice cleanse inundates your system with powerful nutrients and antioxidants. Juicing also gives your body natural healing powers by getting rid of all the built up toxins. It can help jumpstart weight-loss by helping to retrain your taste buds as well as psychological connection to food.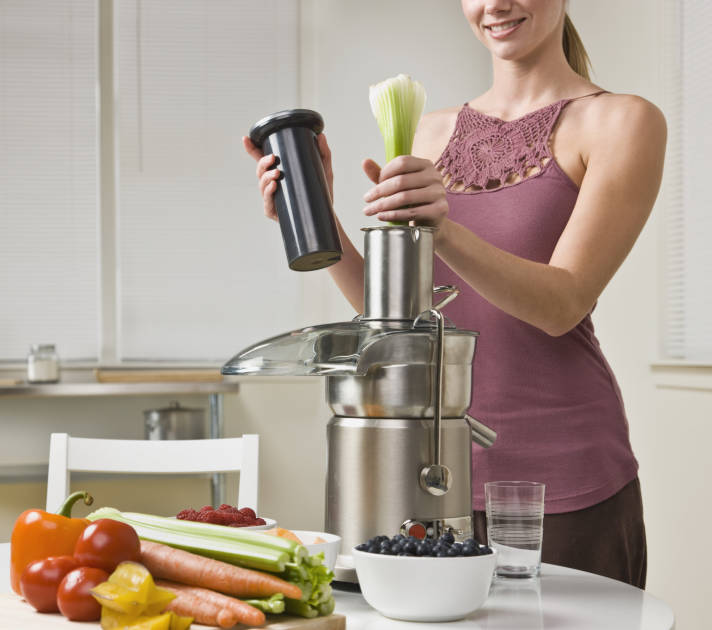 source: www.idiotsguides.com
3 Days Pre-Cleanse
Commit to changing the things in your life that no longer serve you by setting an intention for your juice cleanse. What do you want to accomplish with this cleanse? Do you feel as if your thought patterns, health, or relationship needs healing? How will you know if you succeeded at your juice cleanse? The answers to these questions will reveal the intention for your juice cleanse.
Diet
The 3 day pre-cleanse sets the stage for how efficiently your body will be able to detox and how successful you will be on your cleanse. Only eat organic fresh fruits, vegetables, whole grains, and eggs and drink 8 glasses of water a day. Upholding a light, healthy diet 3 days before your juice cleanse helps ease the hunger cravings during the juice cleansing. Avoid gluten, red meat, dairy, processed foods, sugar, caffeine and alcohol.
Time
For an optimal juice cleansing experience, make sure you have the free time to reflect and rest. Never do a juice cleanse during a major life transition or if you are experiencing an emotionally intense time. Set yourself up for success: do your cleanse with a friend or ask your family and friends to give you encouragement and support. Show them this list of reasons to juice.
During Cleanse
Stay positive as the juicing process may shift you away from bad habits (like too much fatty foods, alcohol and coffee) and help foster healthier habits.
Diet
Because eating can slow down the cleansing process it is recommended that you commit to consuming only juice. If you find a need to eat while your cleansing, seeds, soaked nuts, vegetables or organic fruits are the recommended choice.
Exercise
Keep your workout limited to light exercise, such as stretching, yoga, and walks. Before exercising you need to pay attention to what your body needs, as juicing will cause your energy levels to change.
Activities
Focus on activities that are introspective while juicing such as listening to gentle music, taking a walk in nature, meditation, or keeping a journal. Avoid places with a lot of activity or loud noise as during your cleanse you might be more sensitive to sights and sounds. It is important during this process to make the time to take care of yourself.
3 DAYS POST-CLEANSE
Diet
Return gradually to eating solid foods after your juice cleanse, following a similar diet as the pre-cleanse for the next three days. The first day after your cleanse eat organic green vegetables and fruits. On the second day, add yogurt, eggs and brown rice. Add meat, fish, or chicken to your diet 5 to 6 days after the fast. Use your juice cleanse experience to create new, healthy eating habits!
Activities
Don't jump into anything exhausting or strenuous right after your juice cleanse. Continue to take time to relax and integrate your juice cleanse experience back into your life.